How To Apply The Sur-Thrival Guide
We work with many of Australasia's largest and most creative organisations, so over the last few months we have learned what is working and not working for them as they struggle with the impacts of COVID-19. We share with you the lessons from the field, so that you can not only survive, but Thrive during this difficult times.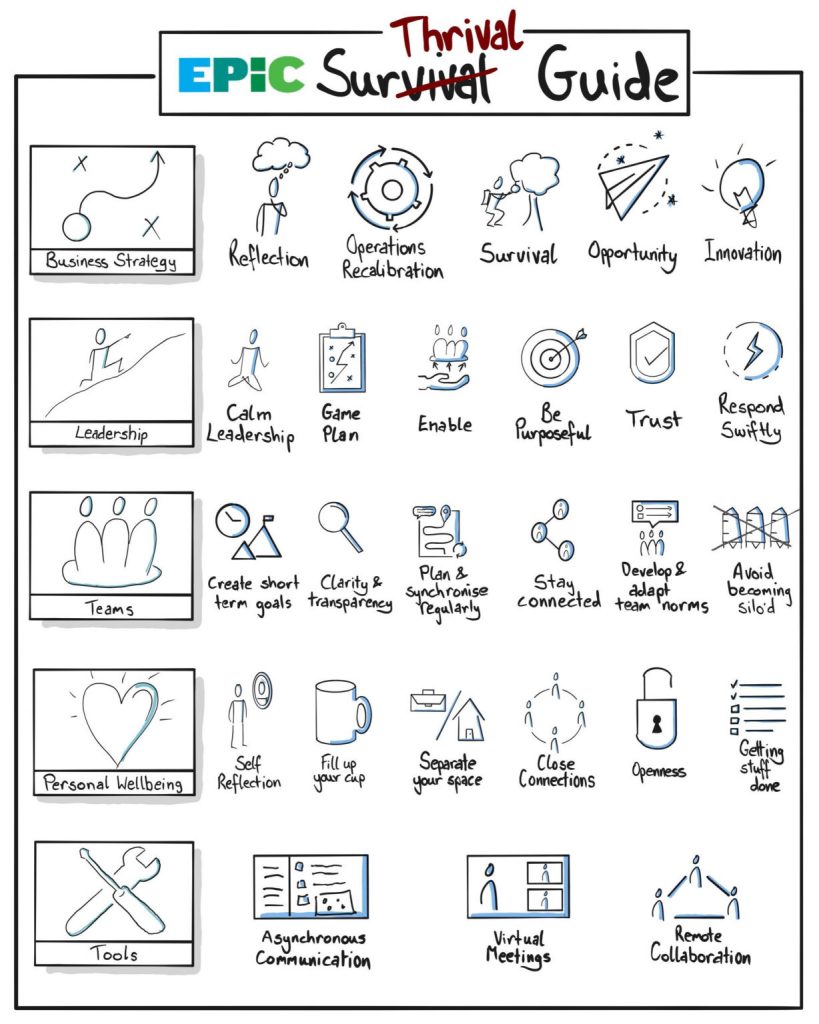 Right now it's more important than ever to enable your Business's Agility. 
We stand ready to help you implement your own Sur-Thrival guide, in support of your leaders, teams and individuals during this crisis.
Read In-Depth Blogs
Find out more about each of the Sur-Thrival guide topics, through our in-depth blog posts.