With the global impact of COVID-19, we are experiencing a once-in-a-lifetime event, and for many their personal wellbeing has taken a backseat. Yet, if we do not take care of our personal selves, how will we be able to show up and give the best of ourselves to our colleagues, customers and loved ones during these immensely trying times?
Emotions are running high as people try to fathom how to navigate the strange circumstances they are in, including, work and personal lives enforced together under one roof. Being open with yourself and those around you about what you need and how you're going to find it, will help with making these complicated days a little easier to manage.
At EPiC, we promote self-awareness and personal wellbeing, and would like to share some areas that are meaningful to us.
Read the other layers of the Sur-Thrival Guide:
6-Elements to Personal Wellbeing

1. Self Reflection
If there was ever a time to pause and reflect on our own actions and feelings, it is right now! Stop and digest the mental load you are carrying and the emotions that are whirling through your body. Be conscious that much of what is taking place is out of your hands, and focus on what is within your control. What are your techniques to release your internal valve, when you feel the pressure starting to build? How are you making sure that the decisions you make are clear and rational? If you are unsure, or would like to add to your toolkit, here are some methods to support you.
Acknowledge the headspace you may be currently experiencing, and reach out to someone you trust and talk it through. Just being able to talk out loud instead of internalising it can be greatly therapeutic. Practicing mindfulness or gratitude writing are other ways to shift your focus from those imposing negative thoughts to a place that brings optimism and kindness back into your being. Brene Brown is a big influence on many here at EPiC, she offers a plenitude of wisdom, and teaches that it is ok to be vulnerable. Why not spend some time absorbing what she has to offer and put it into practice. Above all, be kind to yourself.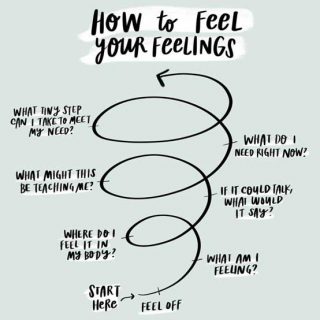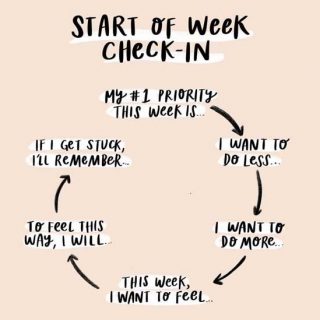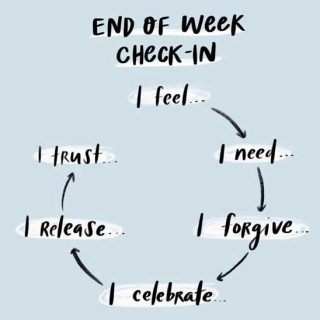 Credit: Amber Rae @heyamberrae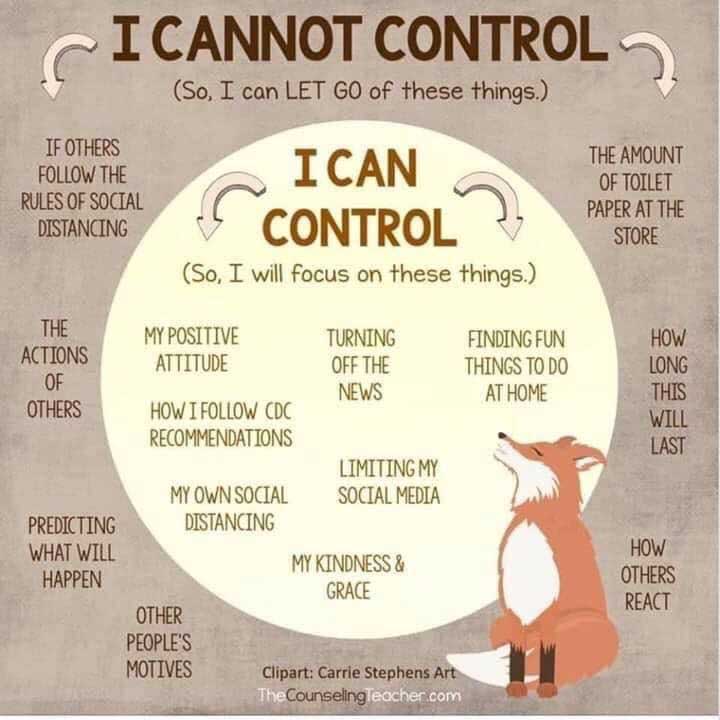 2. Fill Up Your Cup
It is probable that many are feeling overwhelmed by the uncertainty of the current situation. It is likely this is topped with additional work and personal responsibilities, as well as the urgency of needing to adjust into a new rhythm. Often people will find they are having to give more to others. This may be as a leader, colleague, or possibly a carer of children grappling with their world being turned upside down. Applying self-care is vital to your mental health.
Give nourishment to yourself by filling up your cup to restore any lost energy, and to feel grounded within. If you are not conscious of the ways to fill up your own cup, sit down and think about all the things that make you feel happy, the things that bring you back to a good place and energise you to take on whatever may be next. Your list may include going for a run, following an online yoga video, reading with your children, or having a glass of wine over with a good friend (virtually of course!). This list should be all about the constructive things you can do and not delve into the destructive side. If having a glass of wine is likely to take you to a dark place, move towards something that will bring the light back, like a relaxing soak in the bath with a good book.
Draw on your cup-fillers whenever your reserves are running low and help yourself bounce back to the person you feel best being.

3. Close Connections
You may now find yourself sharing your physical space with the people in your household 24/7. Whether it be your partner, children, family, friends or flatmates, it is confronting for everyone to be told you can no longer continue with your normal routine and must follow strict official guidelines. This can create tension and stress as you try to figure out how to make this work.
At EPiC, we promote creating Social Contracts in the workplace. If you do not already have one with your team, it is a great way to build and maintain a culture that you can thrive in. A social contract can be adapted for use in your home environment. Think about the agreements that you want to make to each other to maintain a really healthy and functional relationship. This agreement could include things about giving one another space, sharing your 'fill my cup' lists with one another, or respecting work time and areas. The idea being that everyone is clear on what is required to have each other's needs met at this peculiar time.
We have been told to socially distance ourselves. This goes against our human instincts. What is really being asked is to physical distance ourselves to help combat COVID-19. Honour this, though keep up the social interaction, just do it virtually! You can continue to socially interact over a virtual meal, drink, or even hold a virtual book club. Whatever you typically do outside of the house to engage with others, look to see how you can continue it virtually. You may even discover that this situation has you thinking of people you care for, though have been too busy to keep in touch with. Why not take this time to re-establish those connections.

4. Openness
Having to face working days, where your interactions look really different to what you typically experience, requires being open and having an understanding of yourself and your colleagues. Accept that everyone is going to have different circumstances, and their working day may now also include taking care of children, or other personal responsibilities.
When you have team check-ins, be honest with how you are feeling. It is ok to be a 4/10 every now and then. Be sincere with how you feel, and share what you are experiencing. Being authentic empowers those that may be a little less brave to speak up and reveal how they are feeling. It can help to build team bonds, and it is also a flag that someone may need support, and prompt you to see what you can do to make their day somewhat easier and brighter.
When you are not physically located with your colleagues, you may experience the feeling that you need to sit on issues, and not raise them like you would in the office. It is important to not isolate yourself, and avoid bringing up issues. Be open with your team and leader and collaborate with them to solve any problems.
A really important aspect we encourage is to take time to express gratitude and thanks to those that have supported you, delivered amazing work, or have pressed on in their own time of apprehension. All of this will help to strengthen a team.

5. Separate Your Space
We are all familiar with people working from home occasionally, or maybe on a regular day per week. For the majority though, integrating their work and home lives into one space on a full-time basis is new and daunting.
It can be very easy to allow your work life to dominate your home life. For instance, if you start to work from your bed or your couch, you then start associating those places with work, instead of places where you can rest and relax your mind and body. When the boundaries are blurred, the thought of work can start occupying your mind and stress levels can increase. It is important to have a space that is calming and induces the ability to recharge.
Think about any possible physical changes you can introduce to separate your work and personal space. If it is not possible to have a work area in a room that you are not commonly using, then think about how you could pack away your work at the end of the working day. This could be simply putting your laptop, work papers, and things such as headphones away in a drawer for the night.
Be accepting though, of the fact that your worlds are going to clash at times. No doubt a family member, flatmate or pet are very likely going to come into shot during video calls. Celebrate such things, don't try to hide them!

6. Getting Stuff Done
Having meaningful work is important for most people's sense of purpose. We all generally want to feel like we are adding value and contributing to the team goals and priorities. It can be easy to get distracted if you are unsure of where to focus, or are not feeling connected to the work.
Being able to visually see what you need to do gives awareness of what to concentrate on. We shared a number of good tips in the Team section of the Sur-Thrival guide around this. You can also do things on a personal level, like have your own visual management board such as a Kanban board. This can be as simple as post-it notes on the wall next to you, or you could set up your own online Trello board.
It can be a good idea to block time to actually sit down and do work. It can be far too easy to allow meetings, emails, and messages to eat up your day. Start your day with a check-in of what you plan to do that day, and finish your day with checking back in on how you went. This can feed into any team check-ins you may have.
If you are feeling like you need guidance, speak up and be open with your leader and team. You do not want to get to a point that you feel overwhelmed by your workload or disconnected from your colleagues.
Reach Out
We hope these 6 elements for Personal Wellbeing have helped but if you would like further assistance, we'd love to help! This is what we do as Business Agility coaches and we are here to help in these situations. If you have any questions or would like help to facilitate these sessions and conversations, reach out to us here: Contact Us