Moving to virtual planning
Big Room Planning (BRP) is a grand-scale event that brings everyone together in one room to align on common goals, with the intention of walking away with a high-level plan for the quarter ahead. How do we continue to honour this valuable event when we cannot come together in one room?
With the use of online tools, BRP can be brought into the virtual world. The main purpose of people connecting, collaborating and making goals, dependencies and impediments visible, are just as achievable online as in person. Albeit a lot more intense all round! Prepping is an event in itself, and running such a large, time-critical event has many components to consider. While seasoned facilitators and a wicked master of ceremony will take your virtual BRP to the next level, it is just as possible to get results if you are relatively new to BRP. Though it is still highly recommended to find that person that knows how to command a large group and can MC this event for you!
We at EPiC, have broken virtual BRP down into 5 elements: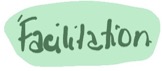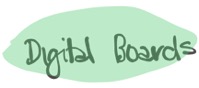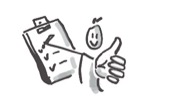 Preparing for a Virtual BRP can take up to 5 times longer than pre-planning a physical BRP. 
Be prepared to allow enough time to make sure you are setting yourself and everyone participating up for success.
Things to consider:
Timing
BRP events are typically run over one or two full days. From experience, our recommendation is splitting this over half days.
Create a runsheet for every step
This will be your bible in both prepping and on the day.
Set up the right mindset
If everyone feels they are going into this in a learning state, it will help with alleviating concerns around it being perfect.
Check-in on readiness
Check with teams, product owners, presenters, and any other relevant people around how they are feeling about what they need to do, and what they will be sharing on the day. Have roadmaps been updated and socialised? Are goals ready to be clearly articulated?
Set up briefing sessions
Go through how the day will flow, and the outcomes to be achieved. Run through how people will transition between digital rooms, what digital tools will be used, along with how people will find information, and communicate with each other and facilitators. Tailor the sessions for your audience and roles.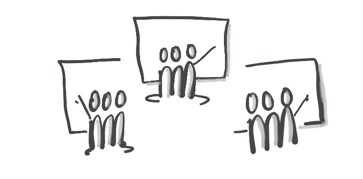 Kick the day off right. Make it energetic and fun! A great icebreaker will help pump everyone up. Walk through the agenda, what tools will be used, where people can find information, and who to go to if they need support at any time. A fun idea is to have a common space where participants can post selfies and team pics to record the day.
Things to consider:
Technical Info
Spend some time at the start to allow everyone to get familiar with the tech they'll be using. Encourage headsets, introduce virtual rooms, channels for communicating across teams and with facilitators.
Breaks
When running any type of event online, especially something as all-consuming as BRP, breaks are particularly important to re-energise your brain and body. What has been proven to work best is a 50-minute session followed by a 10-minute break.
Stick to time
When teams are in breakout sessions, it is vital that they know when to move on to the next section or to re-join the virtual main room. Having someone dedicated in each team to time keep is a great option, as is using any built-in timekeeper function the tooling may offer. Another option is sending update messages to everyone through a dedicated comms channel.
Sync Ups
Set up regular times for team representatives to sync-up (like Scrum of Scrums) to share their goals, planning and to raise any impediments. In addition, incorporate sync-up points with facilitators and coaches to check-in on how teams are going. Group chats can be set up through Whatsapp, Slack or your preferred platform. Knowing that you can check-in, ask questions, and align is super important for staying connected.
Celebrate!
Call out achievements from last quarter. Give thanks and recognition where it is deserved. Congratulate everyone for their participation.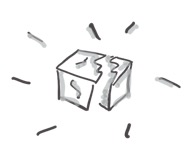 Ice Breaker
Looking for a great virtual icebreaker to run for an event with hundreds of people? Anit Arca, an Agile Coach from Countdown, facilitated one that incorporated mindfulness, positivity, collaboration and energy to boot.
Ask participants to:
Pause and breathe for 15 seconds
Mentally review their top 3 strengths clearly in their mind's eye
Ask themselves which of these strengths did they want to bring to the day and have them add into a shared communication channel like Slack or create a word cloud in Slido
Have a presenter stream the channel in real-time, as it's updating with everyone's positive strengths (so you get the fluidity and energy of motion)
Ask everyone to unmute and give themselves a round of applause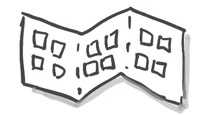 Firstly, while there can't be in-person drinks, virtual drinks should be a must to cap off the event! Once the adrenalin has returned to normal, it is important to make sure everyone is across the outcomes from the day, next steps, and that key learnings are taken away to incorporate into the next event.
Things to consider:
Share a summary
Send out a synopsis of the event, with any photos from the day and links to digital boards or further information.
Ask for Feedback 
Run a quick retro prior to closing the event, or send out a survey after the event to everyone that attended. Understanding what worked and what didn't work for the participants with help to evolve the process.
Retrospective
Bring all those involved with planning and running the day back together to discuss what went well, what didn't go well, and what actions you'll take for next time.
Apply learnings
Follow through on agreed actions and feedback to make the next event even better.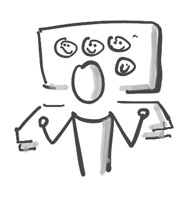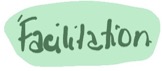 Facilitating starts long before the actual day of BRP. Take the time to connect with all the necessary people during pre-planning. Share the agenda ahead of time, with tips for what participants should prepare in advance. Be accepting of moving things around on the day, you may face tech issues, need to bring up energy levels, or priorities may change based on new information.
Things to consider:
Way more effort
So you don't have to worry about finding an available room that is big enough, or catering to suit everyone. Well that aside, be prepared to put in more time and energy that you typically would for an in-person event! Things, like setting up digital tools and managing the tech on the day and responding to messages, can be quite labour intensive. People will require a lot more support than you will typically find with a physical event, both before and during the day.
Questions, questions, questions
It is wholly expected that a virtual BRP will generate far more interest across the organisation. Be ready to field an array of questions leading up to planning. Think about how useful a FAQ page may be, or using Slack, Mentimeter/Slido or similar for everyone to see questions being asked real-time and the answers on the day.
Engagement
It is far easier for participants to become distant in virtual meetings, especially if videos are not turned on. Create space for people that are naturally quiet to have room to speak. They are often the ones that contribute absolute gold nuggets when they do share their opinion.
Visual cues and confidence voting
While you won't have the normal visual cues from an in-person event, you can use techniques like Roman voting or fist-of-five to understand the teams' confidence to commit or even readiness to move on.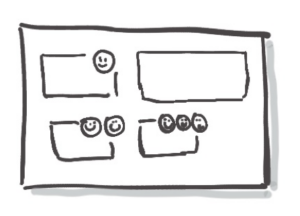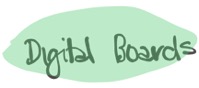 It is essential to have a space to visualise the work and collaborate during the event. Visual management boards allow everyone to follow, contribute and see the outcomes. Understand what your organisation already has, and what you need a digital board to do or show.
Things to consider:
Understand the tools
Whatever tools you use, spend time learning how to navigate them proficiently. What are the limitations? We have used Jamboard, Mural, Trello & Jira. Jamboard is part of Google Suite, and allows multiple frames per board. Mural is a giant whiteboard that allows you to zoom in and out, and also has voting and timekeeping functionality. Both have drawing and writing options. Jira is great for visualising the goals, work and outcomes, and Trello is comprehensive, though straightforward enough for teams to collaboratively use.
Design
Share the necessary information in the best format for your organisation. This can be through drawings, or creating the boards in a way that replicates the physical boards you would use in BRP. Remember everyone's tech understanding will be different. Have the boards been set up intuitively and easy to follow? Provide an overview in the briefing sessions ahead of the event.
Team collaboration
Decide if teams should use a predetermined tool during breakout sessions, or if they can choose their own. This may depend on the maturity of the team, what they are currently using, and what type of access would be required in advance.
Reach Out
Virtual Big Room Planning is a major at scale event with the goal of setting everyone up for a successful quarter. If you would like further advice or require facilitation and support, please reach out to EPiC here: Contact Us.