What is a true strategic partnership?
Relationships are complex, varied and forever changing like the world we live in. In business, we know we need successful commercial relationships. They're crucial to every organisation's operation, evolution and survival. To achieve this, we need to be strategic in our partnerships, forging true partnerships to gain all the benefits they can bring. 
So what is a true strategic partnership? Like an awesome high-performing dream team it creates a win/win where everyone gains advantages they wouldn't have independently. Together, they can create amazing outcomes and mutually beneficial relationships.
Why strategic partnerships?
My first experiences with true strategic partners were so positive that they have defined my ongoing business relationships and expectations ever since. We jointly:
Valued each other's organisation, purpose and capabilities

Stayed completely open and transparent with ideas and information 

Solved complex problems and constantly sought to make things better for the greater good. 
The outcomes far exceeded what was expected, proved to be well worth the investment and have lasted longer than the agreements or contractual relationships themselves.
When partnerships go wrong
No one wants to expend the energy, investment, or even stress on a bad or ineffective partnership. We've seen these, it's very painful. The reasons are varied and can be complex.
For example, when one partner fails, or is perceived to have failed to deliver on what was expected, or one exudes undue authority over the other, or behaves poorly, more demanding or less respectful or responsive than they should be. Besides being wasted effort and investment, it's simply not a partnership, it's a dysfunctional relationship.
Setting up for success
So how can we avoid this? Ideally, start before the start. Be clear with what you want and need. Come from a place of seeing those you work with as partners and ensure you are willing to work together with that in mind. Value transparency and each other.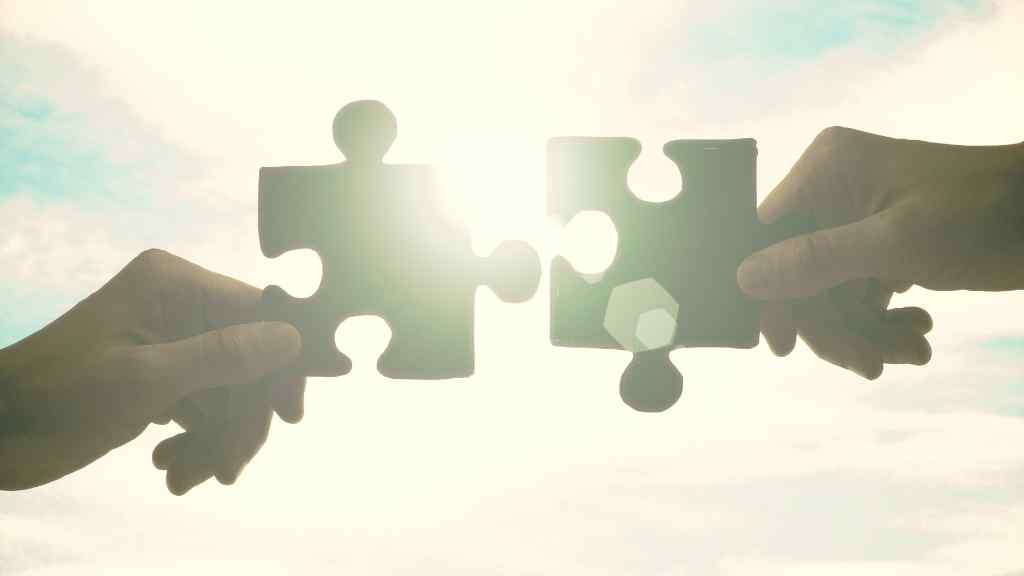 Select your partners based on criteria that complements or grows your strengths and engages positively. When helping a client with their commercial market approach we worked with leaders to define their partnership criteria and a way to quickly assess where potential partners landed in relation to this. Being clear upfront makes it easier.
Whether you are working with one partner, or many strategic partners, which is often the case in large delivery engagements, there are activities that help to ensure everyone is aligned and clear about what they're doing and how they'll achieve it together. For example:

Onboarding, kick-off, inception and discovery activities

Establishing ways to visualise work and share information easily

Creating forums and rhythms to bring partners together regularly around strategy, innovation and progress. 
Bringing new partners into established ways of working also needs support and education. As facilitators and coaches we design and deliver activities that set partnerships and teams up for success. Being independent supports objectivity and psychological safety.
What else can we do?  To work as a true strategic partnership and create an environment that is healthy, lasting and benefits all parties, we need the following…
Partnerships need:
Outcomes
Agreements anchored in outcomes rather than activities.
Aligned vision
Shared and aligned vision and objectives.
Commitment
Mutual value exchange and long-term commitment to invest in building a relationship that is sustainable.
Trust
To build trust and open, transparent communication, with a willingness to share information, resources, and ideas.
Collaboration
Active collaboration, with joint decision making and problem-solving.
Clear responsibilities
Clear roles and responsibilities and the right mix of people and capabilities for the engagement.
Flexibility
Flexibility and adaptability to adjust and adapt to changes.
Continuous learning
Continuous learning and improvement with regular ongoing feedback and refinement of the partnership.
Maintaining strategic partnerships into the future
Does the above criteria resemble the necessary conditions for constructing high-performing teams capable of working with agility? That's because the same ingredients create both. It's all about our relationships and how we work together to achieve great results. 
So how do we ensure we maintain our strategic partnership?  
Invest time and effort into building and maintaining strong connections. 

Foster a collaborative environment, share knowledge and resources.

Explore growth and innovation opportunities.  

Value open communication and transparency
For me personally, recognising partners as an extension of the team from the outset. Agreeing on a regular rhythm of connection. For example, we included partner team members as part of standups, planning, retrospectives and showcases. Becoming one team.
As leader representatives, we connected weekly. These were open discussions and meant any areas that needed our attention or focus could be addressed early before they became issues. Both coming from good places meant we truly created a mutually beneficial partnership. 
When our teams were initially struggling to deliver everything in a sprint as planned, our senior partners flew from Sydney to Auckland so we could problem-solve together. We collaborated to understand the root cause and agreed on three key actions. We proposed these to the wider team the next morning, who confirmed they thought they were good and immediately implemented them.  
This collective team very quickly became high performing and constantly delivered what they'd planned and more. Our teams grew in capability and that included growth of my own capability. Leaving the relationships better than you found them is a measure of success.   
Treat your partnerships as long-term relationships and nurture them. The relationship can change over time, as long as it remains positive and keeps benefiting those involved. So the next time you're catching up for coffee with a strategic partner you worked with previously, it may be an opportunity to do something even better in the future.
If you have any thoughts or feedback on this article, or simply want to discuss this further, we are more than happy to connect and share our experiences and insights.
Enter your details below to enquire about a free consult with one of our specialists.
* This offer is available for new clients only.
Thank you! A team member will be in touch with you shortly
Complete!